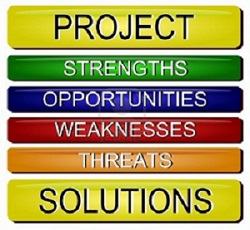 Project Management
M.A.G. Management Services works closely with its clients to develop tailored project management plans that address the entire lifecycle of a project.

M.A.G.- MS uses the discipline of planning, organizing, securing, managing, leading, and controlling resources to achieve specific goals for our clients.

Depending on the size and scope of a project, M.A.G.- MS is able to easily scale and customize its deliverables offering to suit the needs of the client.
Project focus
M.A.G. Management Services specializes in the following Project Management aspects:
Software and System development consulting to State and Local government projects
Providing Financial Analysis to Public Sector projects
Design of custom hardware and software platforms, for diverse public sector projects
Public sector Software Development Life Cycle (SDLC) project development
Acquisition of computer hardware and software, to fulfill requirements of government contracts
Provide government procurement agents an avenue to meet obligations to DVBE